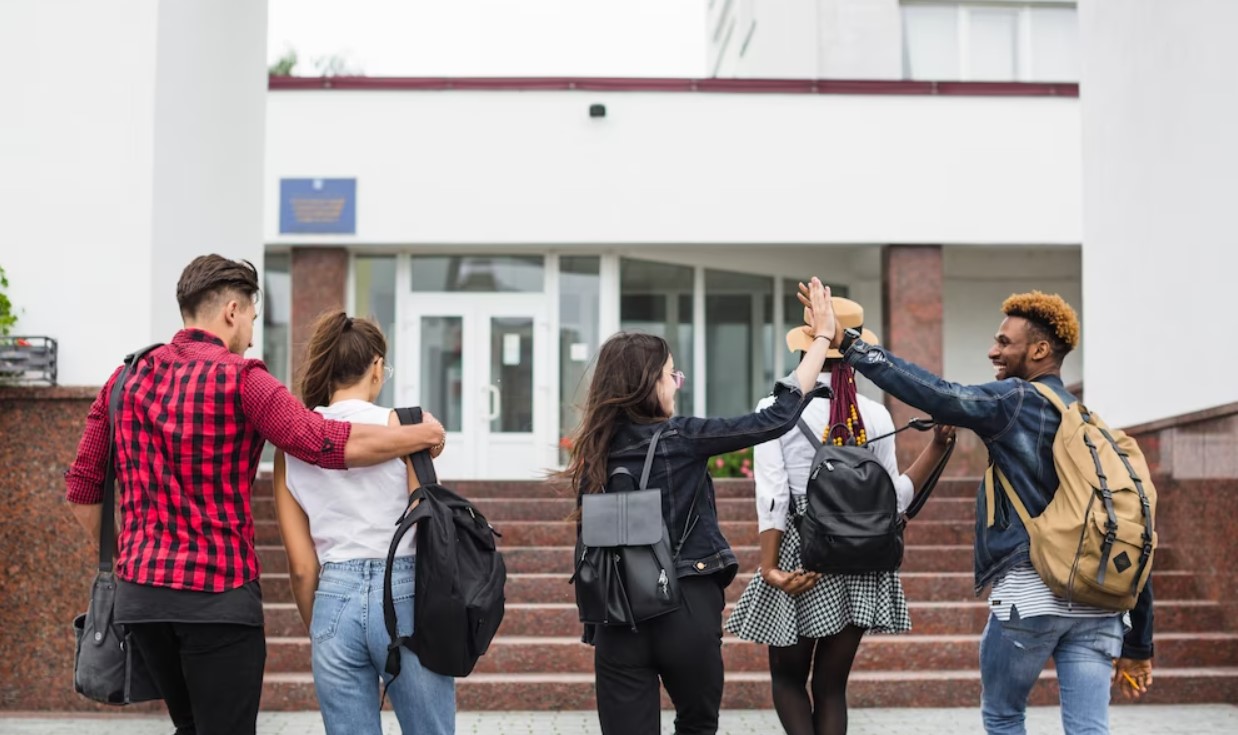 Introduction
Choosing the right engineering college is a crucial decision for any student who wants to pursue a career in engineering. Coimbatore, located in Tamil Nadu, is home to many reputed engineering colleges that offer undergraduate and postgraduate courses in various engineering disciplines. In this blog post, we will discuss the steps to get admission in the best engineering college in Coimbatore.
Researching Engineering Colleges in Coimbatore
Before applying for admission to an engineering college in Coimbatore, it is essential to research and gather information about different colleges. While researching, students should consider several factors such as accreditation, infrastructure, faculty, placement opportunities, industry collaborations, student feedback, and affordability.
A. Accreditation
Accreditation is an essential factor to consider while selecting an engineering college in Coimbatore. Accreditation is a process of evaluating and verifying that an institution meets the set quality standards for education. Accreditation ensures that the degree you earn is recognized and respected by employers and other educational institutions.
B. Infrastructure
The infrastructure of the college plays a vital role in providing a conducive environment for learning. Students should check the facilities available in the college, including libraries, laboratories, classrooms, and other amenities.
C. Faculty
The faculty of the engineering college is responsible for imparting knowledge and shaping the future of the students. Students should check the qualifications and experience of the faculty members in their preferred department. In addition, students should also check the faculty-student ratio to ensure that they receive personalized attention from their teachers.
D. Placement Opportunities
Placement opportunities are crucial for students who want to secure a job in their chosen field after graduation. Students should research the placement records of the college and check the companies that have visited the campus in the past.
E. Industry Collaborations
Industry collaborations provide students with exposure to real-world problems and opportunities to work on industry-specific projects. Students should check whether the college has tie-ups with reputed companies and organizations.
F. Student Feedback
The feedback of current and past students of the engineering college provides valuable insights into the quality of education and the overall experience of studying in the college. Students can check online forums, social media groups, and alumni networks to gather feedback.
G. Affordability
The total cost of education is an essential factor to consider while selecting an engineering college. Students should check the tuition fees, accommodation fees, and other expenses to determine the affordability of the college.
Eligibility and Admission Process
After researching the engineering colleges in Coimbatore, students should check the eligibility criteria for admission to their preferred college. Students should check the minimum marks required in the qualifying exam, the age limit, and other eligibility criteria.
The admission process for engineering colleges in Coimbatore usually includes an entrance exam, counseling, and seat allotment. The entrance exam is an essential part of the admission process, and students should prepare well to qualify for the exam.
A. Entrance Exams
The most common entrance exams for admission to engineering colleges in Coimbatore are JEE Main, TNEA, and other state-level entrance exams. Students should check the exam pattern, syllabus, and other details of the entrance exam to prepare effectively.
B. Counseling Process and Schedule
After qualifying for the entrance exam, students are called for counseling based on their rank in the merit list. During counseling, students can choose their preferred college and course based on their rank and availability of seats.
Tips for Preparation
Preparing for entrance exams requires dedication, hard work, and discipline. Here are some tips for effective preparation for entrance exams:
A. Time Management
Effective time management is crucial for preparing for entrance exams. Students should create a study schedule and allocate sufficient time for each subject.
B. Practice Mock Tests
Mock tests help students to understand the exam pattern, time management, and difficulty level of the exam. Students should practice mock tests regularly to improve their performance.
C. Study Material
Choosing the right study material is essential for effective preparation. Students should select the best study material that covers the entire syllabus and provides sufficient practice questions.
D. Solve Previous Year Papers
Solving previous year papers is an effective way to understand the exam pattern, marking scheme, and types of questions asked in the exam. Students should solve previous year papers to identify their strengths and weaknesses.
Conclusion
Getting admission to the best engineering college in Coimbatore requires careful research, preparation, and dedication. Students should consider various factors while researching engineering colleges and prepare effectively for entrance exams. With the right approach and effort, students can secure admission to their preferred engineering college in Coimbatore and start their journey towards a successful engineering career.
FAQs
1. How To Get Admission In Coimbatore Engineering?
There are 2 ways to get admission in engineering. One you can write an entrance exam for a government engineering college as well as some private colleges. Also you can get admission through management quota.
2. Which Is The No 1 Engineering College In Coimbatore?
Dhaanish Ahmed College Of Engineering is one of the best engineering colleges in Coimbatore.
3. What Is The Best Way To Get Admission In Top Engineering Colleges?
The best way to get admission in top engineering colleges is by Writing JEE Main exam because it is one of the most widely accepted engineering entrance exam by both national and state colleges
4. Which Engineering College Is Best For Placement In Coimbatore?
Dhaanish Ahmed College of Engineering is renowned for its excellence in providing top-notch engineering education and boasts an enviable placement record in Coimbatore. To explore our impressive track record of successful placements, kindly refer to our official website. You can check our placement record here
5. Can I Get Direct Admission In Its Engineering College?
There are some colleges in Coimbatore which accept direct admission. Several engineering colleges in Coimbatore offer the provision of direct admission to aspiring students. In order to secure a seat, students are required to furnish all the relevant documents and meet the college criteria which they can find on their college website.