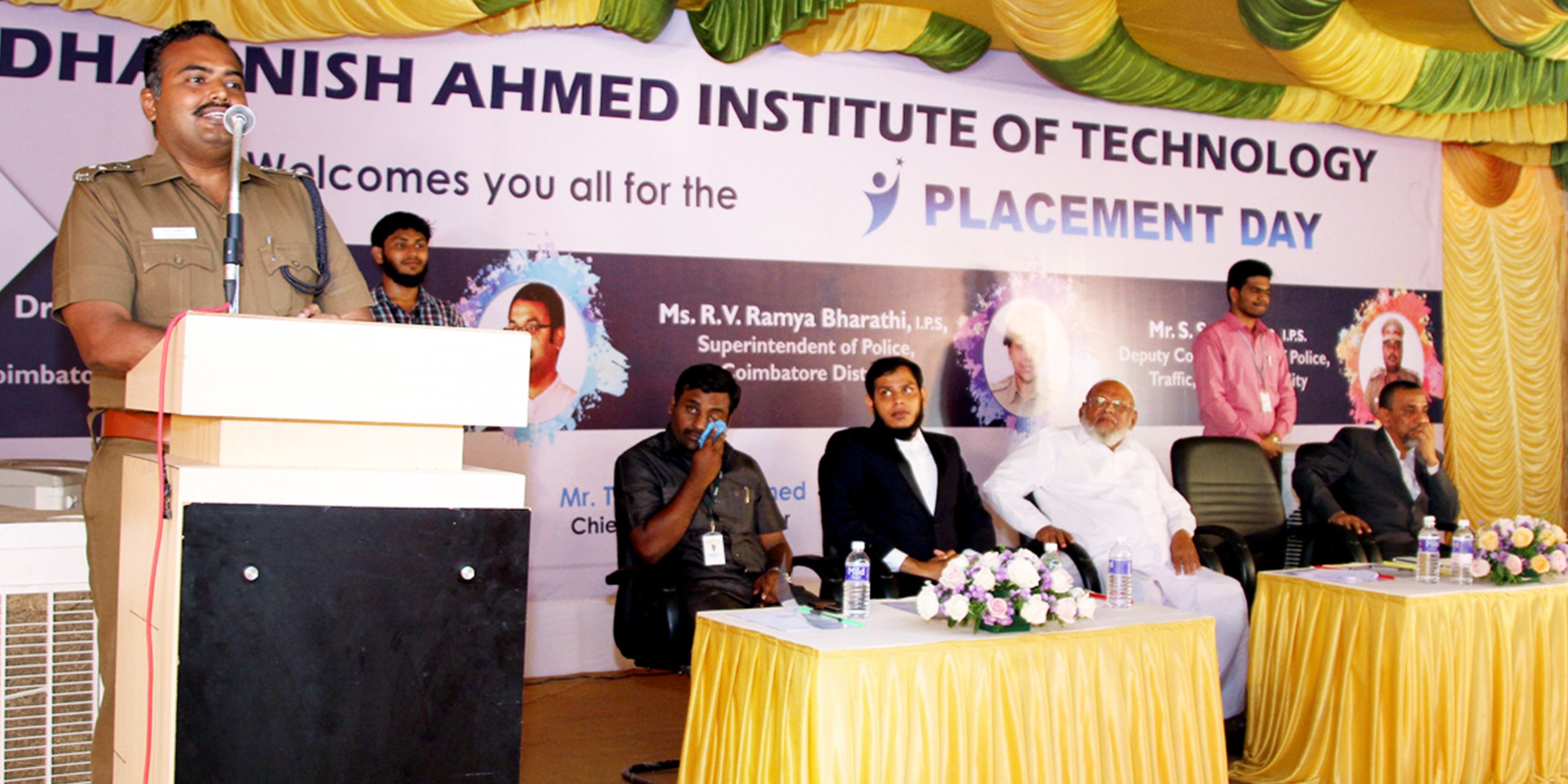 Training and Placement division works in providing Career Guidance with much delight and sequencing of campus interviews for the students. It guides in improvising the communication and interview skills of the students. In Dhaanish Ahmed Institute of Technology, Training and placement division functions separately which mainly concentrates in making the students ready as per the demand of the corporate world, which is beyond the regular syllabus.
Faculty members in the cell are skilled and experienced who have good affinity with the students. Students of DAIT are trained throughout the year, from the starting of the first year by of qualified trainers. Special trainings will be provided for the students every time they go for any recruitment. MOUs with other professional societies and Industries are maintained to network the student recruitment.
The objectives of Training & Placement Cell:
To create the required knowledge among the student community about industrial needs.
To provide Value addition courses for the students to bridge the industry academia.
To impart the Aptitude and Soft skills to students through in-house trainers.
To certify various courses on professional and technical languages.
To organise Career Awareness Program by Industry Professionals.
To make the students suit to the corporate world by providing certain training.
To provide assistance for Summer/winter internships program to the students.
To arrange Guest Lectures for updating latest trends in Engineering and Technology.
Contact details:
Training & Placement Cell,
Dhaanish Ahmed Institute of Technology,
Dhaanish Avenue, K.G.Chavadi, Coimbatore- 641105.
Phone: 0422 7172060/66
E-Mail: placements@dhaanishcollege.in