The Department of Computer Science & Engineering has excellent infrastructure to offer high quality education & training to students through latest trends in Computer Technology. The department strives to keep pace with the growing technology by conducting seminars, technical discussions and lectures by eminent people from IT industry. The Department specializes on networks and security issues, TCP/IP design and implementation, compilers, NLP, Graphics and Multimedia, Advanced data bases, Software testing, C# and .Net, Web design, advanced java programming etc.
The students of Department have brought out quite number of innovative projects based on Networking and System Oriented. The Software team of department has made laudable contribution by developing software for campus management, attendance help line and on-line test. Many of the students are well placed in MNCs & leading software companies. Hence, we have a unique motto that is to provide a quality learning environment, in terms of inspiring teachers, state-of-the-art facilities, experience sharing and widening the knowledge to the horizon, interacting with experts from academic and industry, facilitating the student in the process of growth in the computer field.
To build a vibrant nation by providing excellence in creating, applying and imparting knowledge in the field of Computer Science with a rigorous curriculum of theory and application by comprehensive educational programs to transform the students into globally competent personalities.
To provide quality education to meet the need of profession and society.

To motivate the students and provide an opportunity to bring out their inherent talents.

To provide exposure of latest software tools for research based projects/ activities.

To have regular interaction with the industries.
The Department of Computer Science and Engineering encompasses range of career opportunities particularly in the field of Computer Software as well as Hardware. The department provides a platform to work in the field of Information Technology, Networking Industry and even in various other scaffolds including. This department stands as a backbone for all other core industry for its smooth functioning and automations.
The chances of becoming an entrepreneur, establishing business and developing projects create great revenue in the mere future. There are also good opportunities in becoming Teaching Professionals, Research Scholars, etc in Government and Self Financing Institutions on completion of M.E./M.Tech & Ph.D.
OBJECTIVES OF THE ASSOCIATION
An individual member can explore different ideas in order to create many new innovative techniques.

An open platform to create the world of technology through coding, debugging, paper presentations, gaming sessions, quiz, poster making, etc.

Expanding communication among students community.

Positive impact over wide range of computer applications.

A tool that provides the students to achieve their industrial goals.
Name of the Association: KINITRO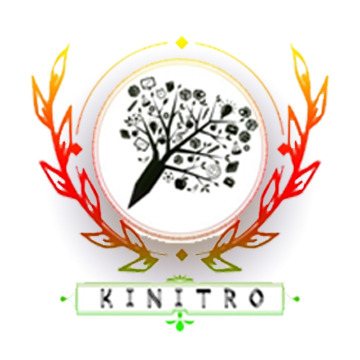 Name of the Club: DAITHON CODING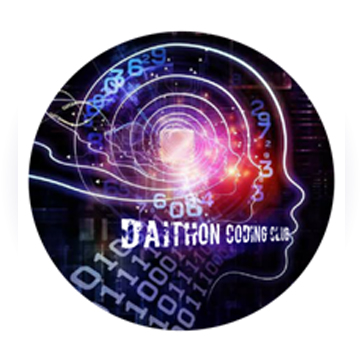 OBJECTIVES OF THE CLUB
This Club logo is based on the  intelligent computing.

The coding is an analytical process. Multiple coders can work independently on the same data.

The phases in the logo describe the multiple coders working simultaneously on a large database and finally stores them in a common storage space.

As we store the information in our brain as short-term memory and long-term memory, the computer too stores the data information and it can be fetched as short-term and long-term.