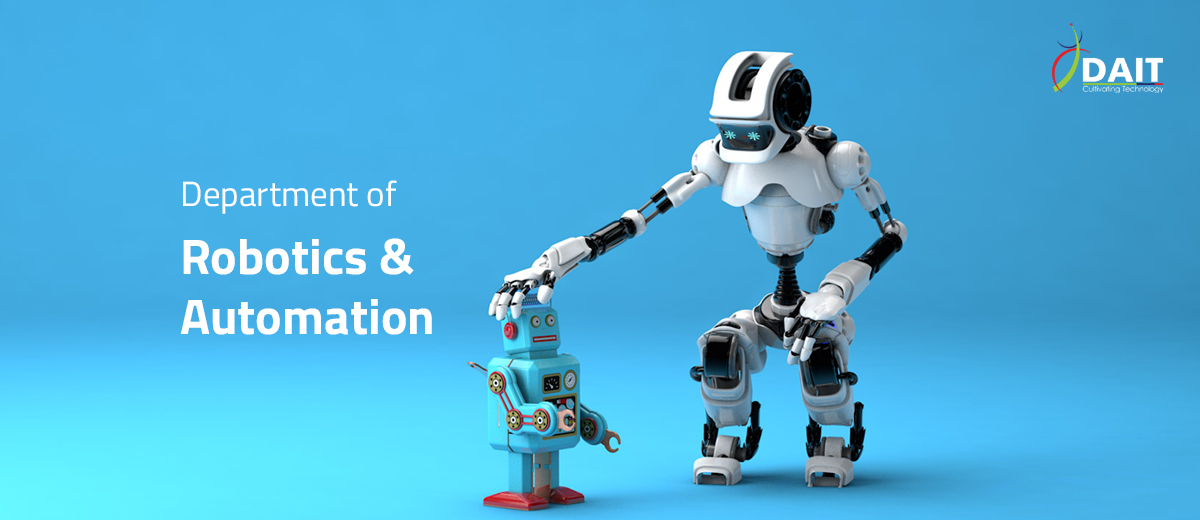 The growth of robotics has been tremendously high in the recent years and the next few years are to witness stupendous advancements in robotic technology especially with the advent of Industry 4.0. Consequent to this paradigm shift in technology, Undergraduate courses in Robotics & Automation has become one of the top most career choices among the aspirants. Robotics and Automation is an interdisciplinary branch which amalgamates various fields of Engineering that include Robotics, Electronics, Computer Science, Sensors and Instrumentation, Industrial Automation, Artificial Intelligence and Machine learning, Nanotechnology, Bio Engineering, Machine Vision and many more. This course enriches the takers with knowledge related to design, construction, operation, and applications of robots as well as the techniques of industrial automation.
The department houses several state-of-the-art labs which aim to inculcate the urge for research and innovation. It equips the students in par with the industry standards and fosters an innovative attitude that leads them to become entrepreneurs. The department has currently planned to collaborate with many industries in order to provide a platform for the students to be exposed to latest trends in the field of robotics and automation.
To excel in academics by providing students ample opportunities for knowledge acquisition and application enabling them to changing global needs. The department takes up the task of moulding the young minds to nurture technocrat leadership capabilities for the future techno savvy based society.
To achieve excellence in the academic delivery and curriculum planning pertaining to Robotics & Automation by adding value based software and hardware addendum to the core subjects.
To make the young engineers blossom into entrepreneurs, scientists, industrialists, academicians and technocrats in equal proportions to have a technological balance.
Since Robotics is the broadest of all engineering fields, the job prospects on offer for skilled Robotics engineers are plenty and unending. Robotic engineers are required to design, test, manufacture, install, operate and maintain a wide array of machines and Robotics systems that are used in countless industries. These professionals can find employment both in the government and private sector undertakings.

Major industries that employ robotics engineers include automobiles, space research, aeronautical, energy and utilities, air conditioning industry. Other major employers include giant manufacturing plants, turbine manufacturing plants, oil and gas exploration and refining industries and the agricultural sector.

In the government sector, Robotics engineers can provide their knowledge to various government run projects in the role of technical experts and consultants. They can also work in private engineering companies that provide technical consultancy to both government and corporate firms.

These engineers can also hold high managerial positions in government as well as private sector organisations according to their field of expertise and educational qualifications.

The graduates can perform in various disciplines like:
Drafting | Designer | Analysist | Simulation | Testing on a machine | R&D | Production | Installation | Maintenance etc.
Name of the Association: MECHXTROM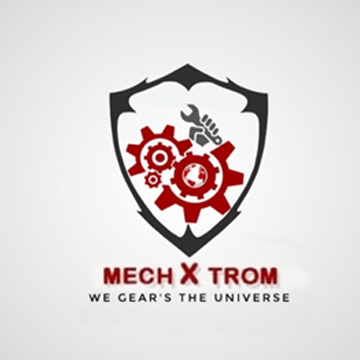 Name of the Club: SAE CLUB